About Us
Delivering quality health care to the community in order that they may glorify God and his Son, Jesus Christ.
Blessings Hospital is a privately owned Christian health facility in Lumbadzi, Malawi (just north of the capital of Lilongwe).  It has been in operation since 2000 as an outpatient clinic that has since opened full inpatient and surgical services.  The hospital is staffed with Malawian medical professionals and assisted by visiting international teams on various occasions throughout the year.
The hospital is associated with the Churches of Christ, although the hospital serves people of all religious backgrounds.  Blessings Hospital exists to strengthen local churches of Christ by offering medical services and education both in the community and the hospital facility.
Holistic Care
We believe that real holistic care encompasses physical, mental, emotional, and spiritual health.  God is the real healer of our souls.  Without the compassionate touch of God, physical health care does very little.  Our aim is to work with local churches to provide both the spiritual and physical care that people need.  Local churches are the primary provider of spiritual nourishment on a weekly basis in the community.  By partnering together, we believe that healthy churches lead to healthy communities and healthy bodies.
Love & Compassion
Because our God is full of love and compassion, we seek to replicate what He offers to us.  We want every conversation, touch of compassion, and medical service offered to be done in love.  Therefore, all Blessings Hospital staff and volunteers are expected to be the model in the ministry of Jesus in all they say and do.  We encourage staff and volunteers to pray with and for their patients. We administer appropriate treatment to every patient, regardless of religion, gender, or financial status.
Excellence in Standards
It is our aim at Blessings Hospital to be in full compliance with the current best practices and the laws of the government of Malawi.  All full-time and volunteer staff will have the appropriate permits and licenses from the regulatory bodies of Malawi.  All materials, infection prevention, guidelines, and best practices are observed and followed in the facility.
Mobile Clinics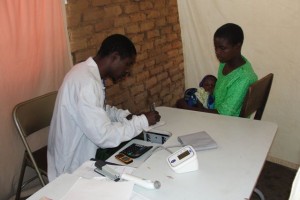 One avenue of local partnership with churches is to provide mobile clinics located in strategic churches.  These clinics will be selected based on their proximity to Blessings Hospital, the need of the community for health services, and the ability and willingness of the local church to engage their community.  We desire our medical ministry to be an extension of the local church.
Hospital Facility
We seek to offer excellence in clinical, laboratory, dental, maternity, pediatric, pharmaceutical, HIV/AIDS (HTC/ART Services) , Nutrition, Physiotherapy and surgical care.  Blessings Hospital has been the recipient of equipment needed in Malawi to offer these services.  We have a spacious facility with your comfort and privacy in mind.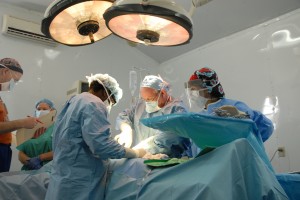 Surgical Care
Through the willingness of American Christians to support and offer assistance to Blessings Hospital, visiting surgical teams from abroad come periodically to offer specialized surgical care.  Our surgical facility is a first-class environment suitable for international specialists to perform procedures with the equipment they need. These visiting specialists also offer opportunities for Malawi personnel to grow in their medical skills and practice.
Education
The best medical care is preventative care by providing current information and training of the community in preventative measures to keep families healthy.  This begins with our under-5 clinic by teaching mothers how to best care for their children.  We seek to offer community midwives who can work alongside Blessings Hospital.  We will also offer HIV education in seminars with local churches and equipping community health promoters.