Services
Blessings Hospital offers a range of outpatient, inpatient, obstetric, laboratory, pharmaceutical, and surgical services.
Hours of Operation:
Care is available 24 hours-a-day.
Outpatient
Under 5 Clinic (on Mondays & Thursdays)
Under 5 Physiotherapy (on Wednesdays)
Family Planning
Antenatal ultrasound screening
ART clinic (daily)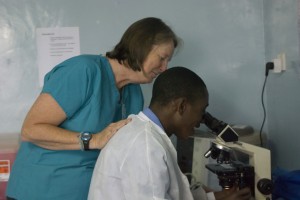 Laboratory
Our lab services offer:
Malaria / Glucose
HIV testing & counseling
Urinalysis / Stool analysis
Blood count / Hemoglobin
Pregnancy Test
Blood Typing
Pharmacy
Our on-site pharmacy is a convenient and affordable solution to getting the medicines you need.  We stock a full range of antibiotics, anti-malarials, cremes, and injectables.
Inpatient
Blessings Hospital staff is ready to serve you 24 hours a day.  We have comfortable beds, spacious rooms, and compassionate staff.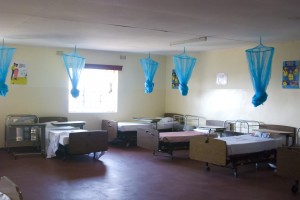 Labor & Delivery
Our facility is equipped with a full range of equipment to make your delivery safe and comfortable.  We have a spacious 3 bed delivery suite and large post-natal ward.
Surgical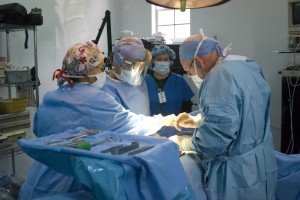 For announcement of upcoming specialists visit in June 2017 to Blessings, click here.
Each year visiting teams from the United States brings surgical specialists to perform surgical services on pre-screened patients.  Currently Blessings Hospital is screening for general and gynecological needs.  Make your appointment today to see the clinical officer for initial screening.